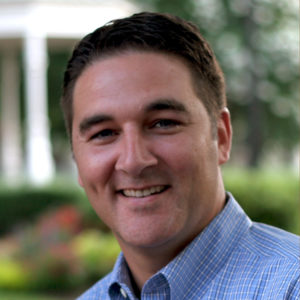 Dr. Shane Koehler
TEACHING PASTOR,  ELDER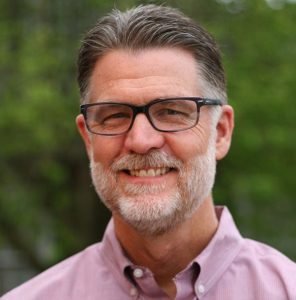 Richard Goff
EXECUTIVE PASTOR, ELDER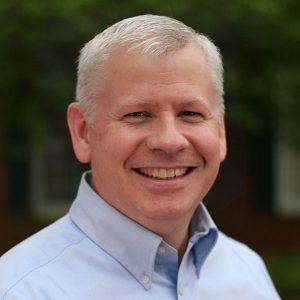 Joel Teague
COUNSELING PASTOR, ELDER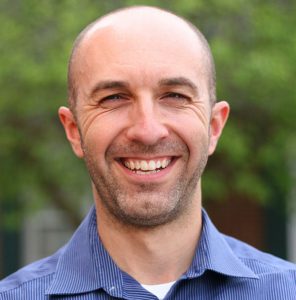 Brian Irby
FAMILY MINISTRIES PASTOR, ELDER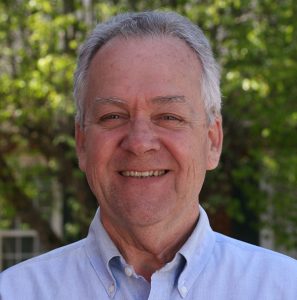 Tim Brown
ELDER, DIRECTOR OF HIS STEPS MINISTRIES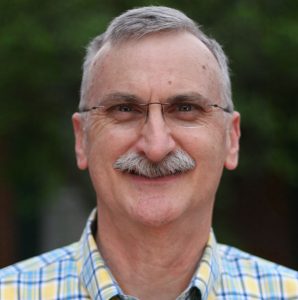 Lee Parker
ELDER, COMMUNITY GROUPS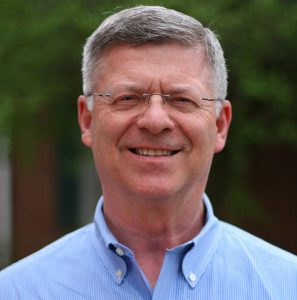 Mike Payne
ELDER, PRAYER MINISTRY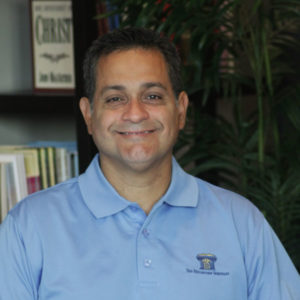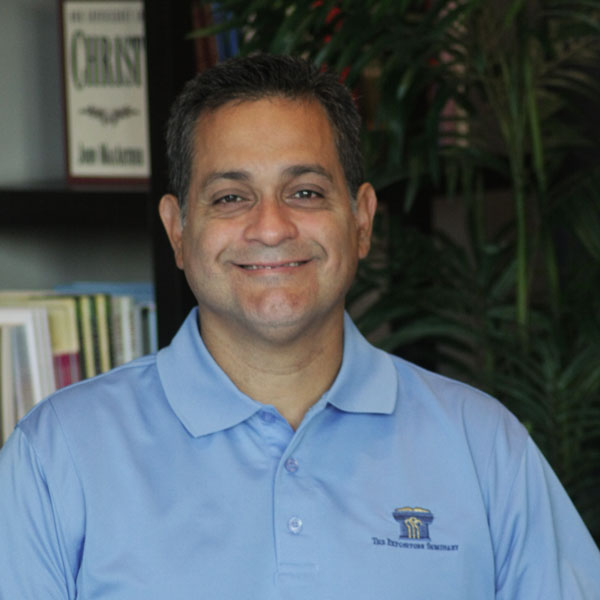 Andr
é

s Jiménez

FAITH EN ESPAÑOL PASTOR, ELDER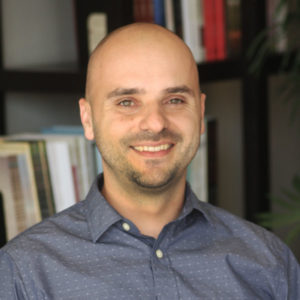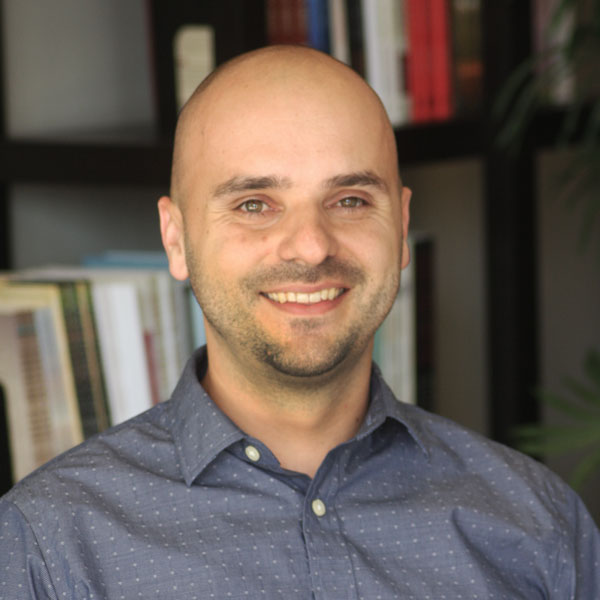 Darby Hughes
DIRECTOR OF WORSHIP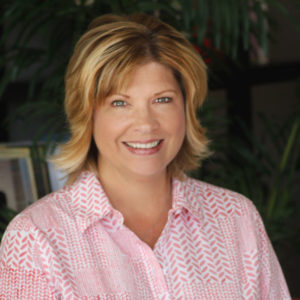 Betty Ann Horne
ADMINISTRATIVE ASSISTANT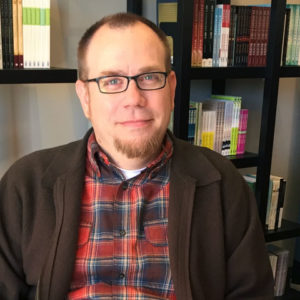 Kevin Cole
DIRECTOR OF COMMUNICATIONS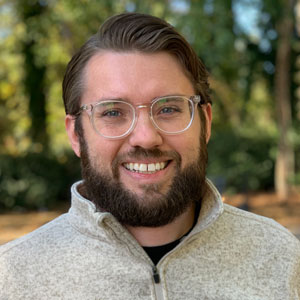 Caleb Byrd
DIRECTOR OF STUDENT MINISTRIES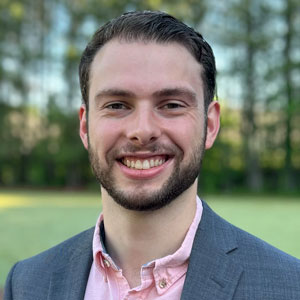 Daniel Matteson
STUDENT MINISTRIES INTERN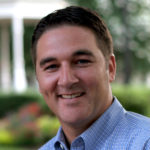 Dr. Shane Koehler
Teaching Pastor
Shane Koehler was born in Alabama. He spent all of his early life in Foley, Alabama and was active in high school sports. He became a Christian at the end of his junior year of high school at age 17. Shane soon after enrolled at the University of Mobile in Mobile, Alabama where he graduated in 1994 with a Bachelor's degree in English and Communications. From 1994 to 1996, he served as a missionary in Hainan China, teaching ESL and conducting training workshops for national teachers who were teaching English. Upon returning to the States, he married his wife Tara in Woodstock, Georgia where he spent a year working on staff in the missions department at First Baptist Church Woodstock. He then went on to attend The Master's Seminary in Sun Valley, California, earning a Master's of Divinity and graduating from there in 2000. In 2019, Shane also earned a PhD from Southeastern Baptist Theological Seminary. Shane and his wife Tara have four children.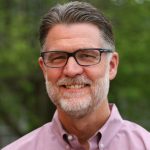 Richard Goff
Executive Pastor
Richard Goff was born in Florida, but grew up in Texas. He was raised in a Christian home where he was taught the gospel and trusted in Christ at an early age. The genuineness of his faith was tested and deepened during the latter part of high school and into his early college years through a series of family trials. His ministry experience began while he was a student at Baylor University where he served as a youth minister in a local church. It was also during his time at Baylor that he met his wife, Alicia. After graduating from college in 1991, Richard served in youth, college and single adult ministry positions in Dallas, Texas where his love for discipleship, counseling, and teaching flourished. Richard also developed an interest in business in the early years of his career, and God graciously opened up opportunities for him to work in leadership positions in sales, marketing, and executive management. Prior to joining the staff at Faith Community Church, Richard was privileged to serve as the Headmaster of Cherokee Christian Schools here in Woodstock. Richard and his wife, Alicia, were married in 1994 and they have two children, Emily and Brandon.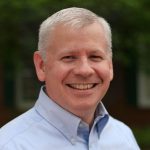 Joel Teague
Counseling Pastor
Joel Teague was born and grew up in Marietta, Georgia. Joel became a Christian during his sophomore year in high school and began to serve in his church's youth, music and evangelism ministries. Upon graduating from high school in 1990, he decided to pursue vocational ministry while continuing to serve in his own college ministry teaching Bible studies, leading local mission projects and discipling other young men. In the Fall of 1991, Joel became the full-time youth pastor at Eastside Baptist Church in Douglas, Georgia. He married his wife, Kelly, in the summer of 1992, and they served together at Eastside for three and a half years before moving to Birmingham, Alabama to continue pursuing his educational goals. When Faith Community Church was formed in 1997, Joel and his family moved back to the Woodstock area to support this new church plant. After serving as a layman in the church for several years, Joel became the church's full-time associate pastor. In the spring of 2004, he received his Bachelor's degree in Theology from Providence Christian Institute and was ordained as an elder of the church in February of 2005. He loves to disciple other men, to help those in need of counseling, and to serve alongside the other elders of the church. Joel is married to Kelly, and they have five children: Tiffany, Josiah, Caleb, Cassidy and Jude.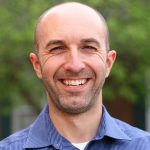 Brian Irby
Family Ministries Pastor, elder
Brian grew up in Mableton, Georgia and received his BA from Berry College in 2002. Though raised in the church, his faith in Jesus Christ, repentance over sin, and pursuit of holiness began in 2004. Brian and his wife Mackenzie were married in 2005. They now have 4 daughters: Clover, Crimson, Indigo, and Jasper. Brian graduated from The Master's Seminary with a Master's of Divinity in 2010. Brian also works part time at Cherokee Christian Schools as their Chaplain and Biblical Counselor.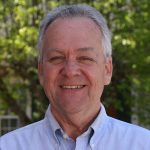 Tim Brown
elder, Director of His Steps Ministries
Tim Brown became a Christian in 1991 at the age of 38. In 1992 he went on a short term mission project to Romania. While on this trip, Tim developed a passion for working with young people. From 1992 -1996 Tim led summer mission trips for youth groups to assist First Baptist Church of Brasov Romania in developing their summer programs for youth and young adults. Tim was ordained and licensed to the Gospel Ministry in 1997. In 1996 Tim joined the staff of Reach Out Ministries in Norcross, Georgia. As Youth Missions Director from 1996-1998, he planned and implemented youth mission projects to Romania, Hungry, Ukraine, Slovakia, Mexico and Arizona. During this time Tim began to be exposed to many of the sins in which young people find themselves entrapped, and many parents began to contact him about their youth being ensnared by the sin of addiction. Through this process, it became clear to Tim that his gifts were in the area of counseling those struggling with substance abuse. In 1998 Tim started His Steps Ministries, Inc. a residential substance abuse counseling ministry for men that is presently located in Woodstock, Georgia. Tim and his wife, Kit have two grown children and grandchildren.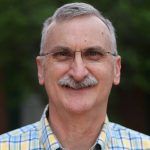 Lee Parker
elder, Community Groups
Lee was born and raised in Charleston, South Carolina. From a very young age, his mother opened God's Word and shared her faith in Christ with him. Lee was saved in his teen years and active in The Navigators at Clemson University. After college, Lee joined the Air Force where he met his wife, Lesa. Lee and Lesa have two adult children, Zac and Carmen, and a grandson, Asher. Lee has a great thirst for The Word of God and discipleship. Through many military and work related moves, Lee has taught and served in the churches that the Lord has place his family in. Lee and Lesa have been attending Faith Community Church since 2007. Lee oversees our Community Groups ministry and is, himself, a Community Group leader.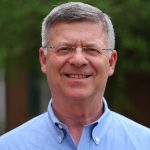 Mike Payne
elder, Prayer Ministry
Mike Payne was born in Marietta, Georgia and has lived in Cobb County all of his life having grown up in Acworth. He became a Christian just before his fourteenth birthday in the summer of 1970 following a prayer of faith and repentance. Mike joined a local Southern Baptist church in West Cobb County where he worked and served Christ for over forty-one years, serving as a Bible teacher and deacon for over thirty-five of those years. The church licensed Mike to the Gospel ministry in 2004.   Mike's continued growth and development in the Word of God eventually led him to seek a church fellowship that embraced Reformed Theology. He and his wife, Melissa, were received as members at Faith in January of 2013. Mike completed a Bachelor's Degree in Criminal Justice at Columbus State University in 1997. He commanded the Internal Affairs Unit for the Cobb County Department of Public Safety from the fall of 1998 to the fall of 2003. Mike retired as a major from the Cobb County Police Department on January 1, 2008 after thirty-two years of service. He served as an Associate Chaplain for the Department during his last six years at Cobb having been certified by the State as a Police Chaplain. In March of 2011, Mike took a position at the Chattahoochee Technical College Campus Police to assist that agency with its successful pursuit of acceptance with the Georgia Peace Officer's Standards and Training Council as a recognized police department. Mike presently works as a Training Officer with the Acworth Police Department where he has been since March of 2015. Mike and his wife Melissa were married on January 17, 1981, haves raised two boys, Christopher and Ryan and have two grandchildren (Eliza and Nathanael).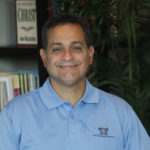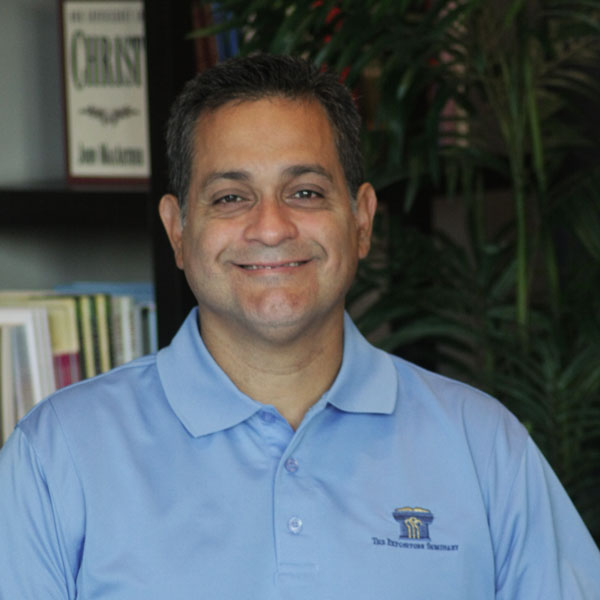 Andrés Jiménez
elder, Faith en Español pastor
Andrés is originally from San Juan, Puerto Rico. It was there where he met his Argentine wife, Mariela, and started his family. Andrés and Mariela were married in 2004 and have three children, Tomás ('04), Mateo ('07), and Lucas ('10). The joy in Andrés' heart is to learn, apply and teach the word of God in the local church.
By the grace of God the Lord saved Andrés in the spring of 2011 and since then he has had a passion for the glory of Christ and His local church. Andrés earned his Master of Divinity (M.Div.) at the The Expositors Seminary in 2019, and he serves as the Bible teacher in the Spanish ministry of FCC. In September of 2021, He was ordained as an elder of FCC.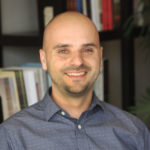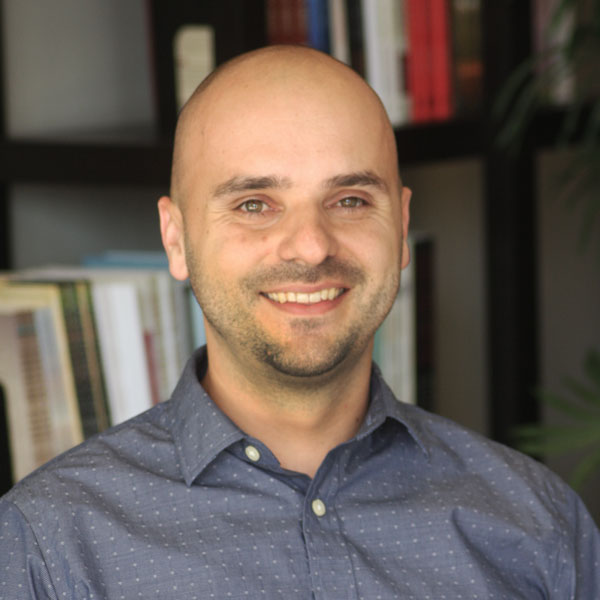 Darby Hughes
Director of Worship
Darby Hughes was born and grew up in the Los Angeles area. He attended Grace Community Church in Sun Valley and was actively involved there for many years. Darby was saved at the age of 19 while attending the Master's College and began to serve the church with the musical abilities he had been developing since his earlier childhood years. Gradually, God developed in him the desire to pursue music ministry, and he attended Southwestern Baptist Seminary's School of Church Music and earned a Master of Arts in Church Music in 2009 in order to prepare. Darby began work at Faith Community Church in June of 2010. He is married to Karyn and they have three children, Calla, Cole, and Lyla.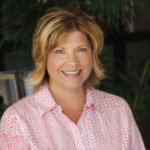 Betty Ann Horne
Administrative Assistant
Betty Ann grew up in Arkansas. Like many children who grow up in church, she walked an aisle and prayed a prayer at a young age, but lived a life of disobedience to God's Word. God graciously revealed to her that she had never really repented. Around 2006, she truly repented and was baptized again as an adult, knowing fully that this represented her identification as a child of God saved because of His choice and by His grace. Betty Ann attended the University of Arkansas, where she graduated with a degree in nursing in 1987. She married Jeff in 1988 and practiced nursing for twelve years. The Hornes began attending FCC in 2008, and Betty Ann began serving in many volunteer roles shortly after they began attending. In 2015, the church asked her to come on staff to help with various administrative needs in the body. Betty Ann and Jeff have two adult children.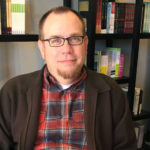 Kevin Cole
Director of Communications
Kevin grew up in Marietta, Georgia and received a Certificate of Biblical Studies from Emmaus Bible College in 1993 and his BA in Communications from Jacksonville State University in 2000. Although his recognition of his sin came at an early age, it wasn't until later in life that he came to a full understanding of his salvation and faith in Christ. Kevin and his wife, Amy, were married in 2002 and have three children –  Holland, Harrison and Hudson. They have been members of FCC since 2005, and Kevin began working at the church in 2015.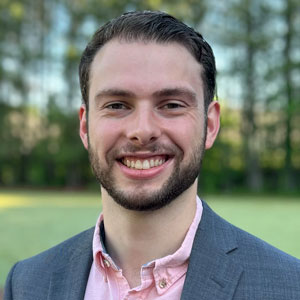 Daniel Matteson

Student Ministries Intern
Daniel grew up in Roswell, GA and graduated from The King's Academy in Woodstock. He earned a BBA in Accounting (2020) and Master of Accounting (2021) from Kennesaw State University. He now works as a CPA at an accounting firm in the Atlanta area. Daniel has been attending FCC for over 16 years. The Lord graciously saved Daniel near the end of his Junior year of high school, which began a love for serving in the church. Since graduating high school, he has served as a Youth small group leader, as a member of the College & Career band, and as a Youth Sunday School teacher. Daniel currently serves in the Youth and College ministries as the Music Leader. He loves to serve the church, especially with the Youth.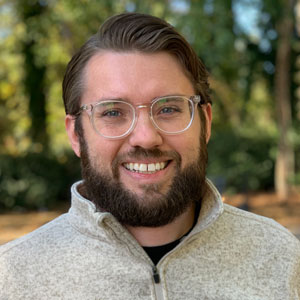 Caleb Byrd
Director of Student Ministries
Caleb grew up in New Orleans, Louisiana, where he met his wife, Allisen. They were married in 2010 and now have two children, Scarlett and August. He graduated from Dalton State College in 2013 with a degree in Elementary Education, and he spent 10 years teaching in both public school and at Cherokee Christian School. The Byrds have been attending FCC since 2012 where they have served faithfully in the College, Youth and Children's Ministries. Caleb has also served previously as Co-Director of FCC's Kids' Camp. As the Director of Student Ministries, Caleb focuses his time and attention overseeing the Youth, College & Career, and King's Gate Coffee.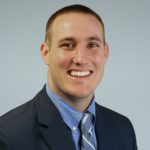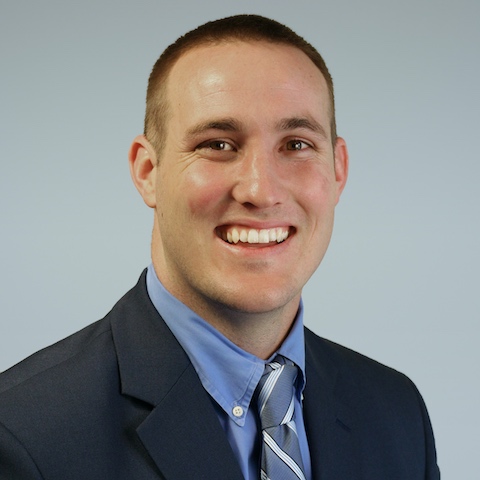 Kyle Baker
Youth Intern
Kyle and his wife, Maiah, were married in 2015 and adopted their son Rainer in 2020. Kyle received a degree in Missiology from Baptist College of Florida and earned his Master of Divinity from The Expositors Seminary in 2020. Prior to beginning his MDiv studies, Kyle worked at a Christian youth camp in Andrews, NC. Kyle and Maiah have been serving faithfully as youth leaders at FCC for several years. Kyle has also taught middle school and children's Sunday school classes at FCC, and during his final year at TES, he served as a seminary intern. As Youth Intern, Kyle's responsibilities primarily include teaching, counseling, and administrative duties within the Youth Ministry.